☎

 THE HYPERLITE ADVANTAGE: The contractor and electrician select. Hyperlite's LED wall pack lights with commercial grade.

☎

 

130 LUMENS PER WATT: Using powerful LEDs and sufficient LED quantity, The Wall E series LED wall pack light emits 130LM/W light efficiency. Save 85% energy and your electric bills.

☎

 

DESIGN EXCELLENCE: Robust die-cast housings are contructed with Bronze coated alloy aluminum for super durablity and weather-resistance, no paint falling off and anti-oxidation. The big-size and high brightness LED chip 3030, maximum the LED life over 100,000 hours for long term use. The shatter resistance polycarbonate lens protects the LEDs and makes Hyperlite's wall pack has the glare protection.

☎

 

EASY AND SAFE TO USE: The Hyperlite's wall pack fixture has a 0-90 degrees adjustable head and full cut off design for controllable illumination, which offers an easy, precise onsite adjustments to target the lighting direction where is needed, no light pollution or annoy your neighbours. IP 65 rating means it can resist all weather conditions and makes it great for buildings, loading bay, commercial entryways, and more outdoor areas. A free tool bag with wiring caps and mounting screws.

☎

 

FIVE YEARS WARRANTY: Hyperlite devotes itself to providing good quality LED wall pack lights and best competitive price for American customers. You are always covered by our 5-year warranty when you purchase our products, and welcome to contact us if you have difficulty in installing or using our products.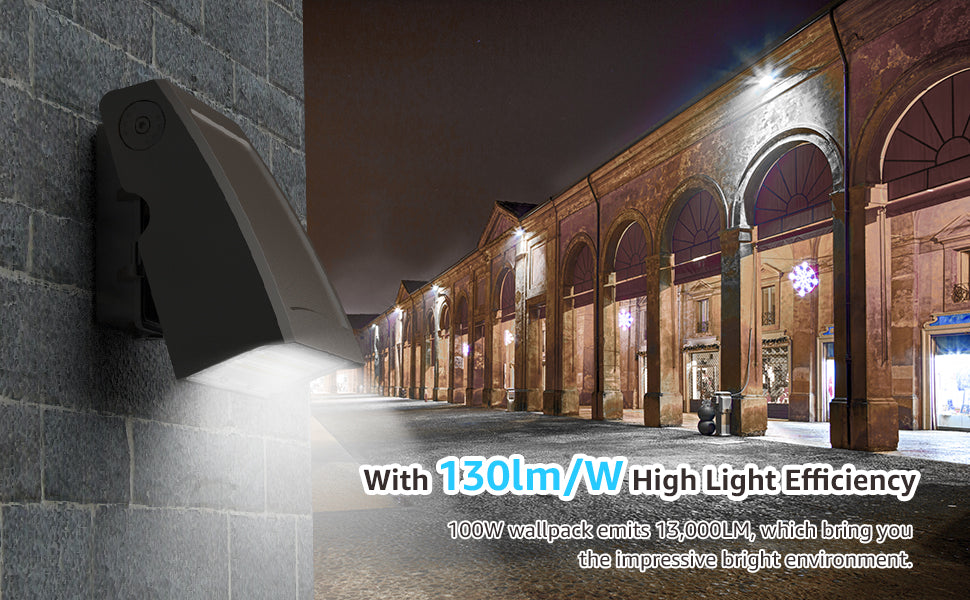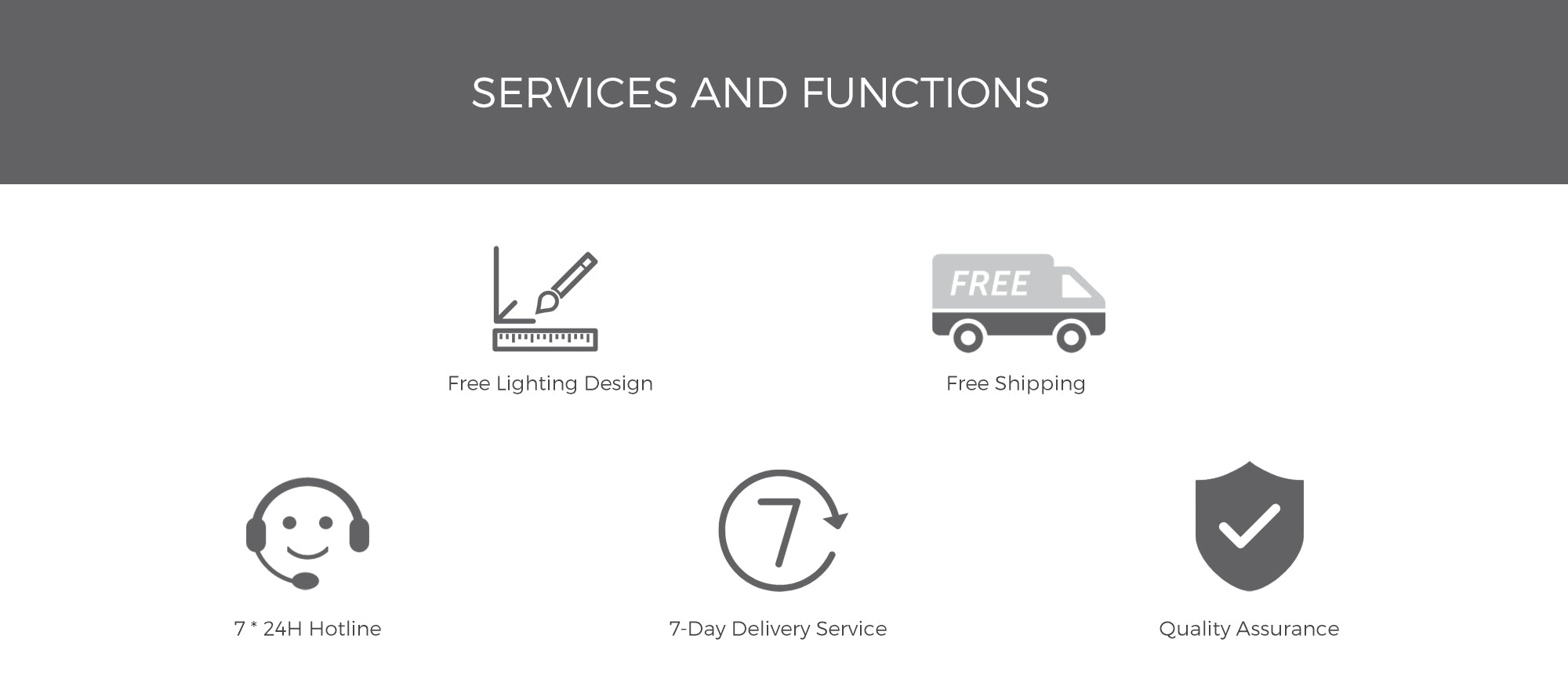 CAN the Glitgate Wall Pack Light - Wall E series be put on a motion detector and also be dimmable. I also want to turn on / off the motion detector sometimes... ?

Unfortunately they don't have that option.

What is the size of the base for mounting? Thanks.

It can be a 14.3in by 9.4in or larger base.

When will the glitgate wall e series 100 watt be back in stock?

Sorry for this inconvenience. We received confirmation that we will have our Glitgate-E series available next month. We kindly recommend you to visit our website again if you are still interested.

When will you have the giltgate with 60 watts.

We will have them back in stock around the 15th of November 2020.

Can I get a photo-cell for the - Wall E series

Unfortunatelly Wall Pack Light - Wall E Series is not compatible with any photo cell.

can this light be mounted facing up, to light up a sign or billboard?

Yes, only one recommendation. Please check the instruction manual for the installation of the fixture.

Are any of your outdoor lights approved to be Dark Sky compliant? Thank you

Thank you for your message. Please be more specific about the application for this fixture and we will be glad to provide you more details about the compliant of this unit.

In need of 2 overhead mounted lights for an attached carport.

For 9ft hight we can recommend you 40w Glitgate Wall Pack Light Wall E Series.

is this light dimable?

Yes, it can be dimable, please write an email to sales@hi-hyperlite.com to check availability of the dimable version.

Can you replace the light bulb?

Sorry. The fixture is designed to be completely replaced in case of an issue or a malfunctioning due to our 5-year warranty. For example, if you have problems with it you can contact us and provide the order information and we would be glad to send you a new fixture for free.

Does this light have a motion sensor?

Hello wendell. Sorry. The wall pack comes with the dusk to dawn sensor but there is no motion sensor feature for the moment.